Brand protection
Business Background
Increasing forgery of K brands not only damages corporate brand credibility and national prestige but also threatens national health and safety. KOMSCO makes efforts to create a virtuous cycle among the public, businesses and the corporate world by building up a transparent trust society free from forgery.
Brand Protection Business
KOMSCO has been sharing its outstanding security technologies with the private sector to tackle forgery items. We lead in protecting the brand with the development of new and easy forgery prevention technologies year after year.
Business Area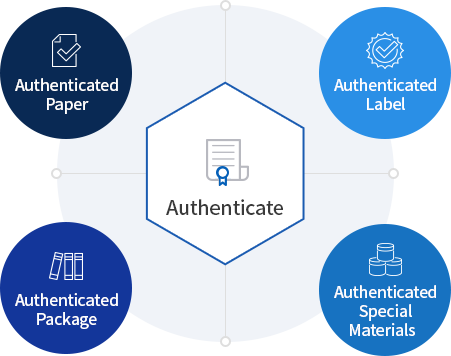 Cooperation with SMEs
KOMSCO has prepared an opportunity to generate new businesses and jobs along with the private sector by sharing its own security technologies through a forgery prevention security technology seminar. In addition, we operate an exhibition booth at various events such as the Intellectual Property Fair or Tech-biz Korea to promote technology transfer. Through mutual research cooperation with SMEs, we continue to lead security technology research and share the fruits with SMEs.