ID cards
A one-stop solution provider for ID cards and Systems
Enabled by information and communication technologies, the world has become a global village and there are no boundaries. At the same time, however, people are under more threat from document fraud and identity theft than ever before.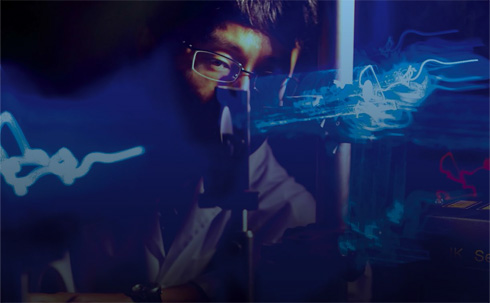 KOMSCO, as a government-designated National ID card manufacturer and issuer in The Republic of Korea, helps to provide solutions with counterfeit-proof ID cards made with cutting-edge technology. It has considerable expertise in high security printing combined with digital technology.
The company covers the entire process chain of ID cards both traditional and electronic and ID systems and provides associated services for governments around the world. KOMSCO can offer a proven range of solutions that not only conform to all the international standards but also can be tuned to the customers' particular needs.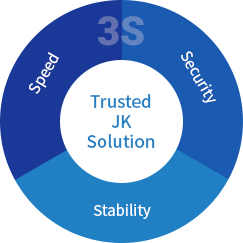 JK Family is an advanced JavaCard OS for payment, transit & e-government designed by KOMSCO with'3S'concept of the highest Security, Speed, and Stability as well as high performance.
It also offers you flexibility to develop customized functions or applications. There are several versions of JK family and each of them has their own unique features and usage areas such as National e-ID, e-Passport, e-Driving License, and e-Health/Social Security Cards. For example, JK21 is applied to corporate e-ID card for Samsung Group and JK31 is applied to e-ID for Korean public officials.
Download Brochure
Key Features
JavaCard v2.2.2
Visa GlobalPlatform v2.1.1
VGP Configuration 3
DAP, DM Authentication
EMV 4.1 IC Card Specification for Payment Systems compliant
Extended APDU
Applications/Services
National ID cards, e-Passport, e-Driver's license cards
Banking cards
Corporate ID cards, Student ID cards
Royalty cards, Transportation cards, etc,.
Available Applets
BAC/EAC Applet for e-Passport
BAP/EAP Applet for driver's license
e-ID Applet for National and Corporate ID
PKI, VSDC, PSE2.7.1 and EMV 4.1 Applet
Certifications
Trusted and Tested Solution

CC EAL 5+ for COS
CC EAL 6+ for IC Chip

Product Portfolio
Item
Description
JK21
JK31
JK41
JK62
Chip

S3CT9KW/KC/KA
(Samsung, EEPROM)

SLE78CLFX/CAFX 4000PM
(Infineon, FLASH)

S3FT9PE/PS
(Samsung, FLASH)

SLC52GDL448
(Infineon, FLASH)

Certification

Chip : CC EAL 5+
COS : CC EAL 5+

Chip : CC EAL 6+
COS : CC EAL 5+

Chip : CC EAL 5+
COS : CC EAL 5+

Chip : CC EAL6+
COS : CC EAL5+
(Expected 2019)

Memory

S3CT9KA : 40Kbytes
S3CT9KC : 80Kbytes
S3CT9KW : 144Kbytes

S3FT9PE : 200Kbytes
S3FT9PS : 232Kbytes

Interface

Contact T=0/T=1
(up to 223 Kbps)
Contactless Type A/B
(up to 848 Kbps)

Contact T=0/T=1
(up to 223 Kbps)
Contactless Type A/B,
(up to 848 Kbps), Mifare

Contact T=0/T=1
(up to 223 Kbps)

Contact T=0/T=1
(up to 223 Kbps)
Contactless Type A/B,
(up to 848 Kbps), Mifare

Basis Features

JavaCard v2.2.2
Visa Global Platform v2.1.1
VGP Configuration 3
DAP, DM Authentication
EMV 4.1 IC Card Specification for Payment Systems compliant
Extended APDU

JavaCard v2.2.2
Visa Global Platform v2.1.1
VGP Configuration 3
DAP, DM Authentication
EMV 4.1 IC Card Specification for Payment Systems compliant
Extended APDU

JavaCard v2.2.2
Visa Global Platform v2.1.1
VGP Configuration 3
DAP Authentication
EMV 4.1 IC Card Specification for Payment Systems compliant
Extended APDU

JavaCard v3.0.4
Global Platform v2.2.1
VGP Configuration 3
DAP, DM Authentication
EMV 4.1 IC Card Specification for Payment Systems compliant
Extended APDU

Crypto Features

SEED/ARIA/KCECDSA
SHA up to 512bit
RSA up to 2048bit
ECC up to 512bit
AES via co-processor
DES/TDES via coprocessor
RIPEMD160, MD5, CRC

SEED/ARIA
SHA up to 512bit
RSA up to 2048bit
ECC up to 512bit
AES via co-processor
DES/TDES via coprocessor
MD5, CRC

JK41 ESS on PE/PS : SHA up to 256bit, RSA up to 2048bit, TDES
JK41 ADV on PS : JK41 ESS + ECC up to 256bit, AES
JK41 KOR on PS : JK41 ADV + ARIA, HAMC, GCM

SEED/ARIA
SHA up to 512bit
RSA up to 2048bit
ECC up to 512bit
AES via co-processor
DES/TDES via coprocessor
MD5, CRC

Embedded JAVA Applets

Visa Smart Debit/Credit, PSE v2.7.1

Visa Smart Debit/Credit, PSE v2.7.1

Visa Smart Debit/Credit, PSE v2.7.1