Cotton Pulp
GKD at a glance
Global KOMSCO Daewoo LLC(GKD) was established on September 13, 2010, as a cotton pulp manufacturing company in Uzbekistan under a special decree of the President of the Republic of Uzbekistan. The two major shareholders of GKD are Korea Minting, Security Printing & ID Card Operating Corporation(KOMSCO), which is a state-owned corporation with more than 60 years of experience and Daewoo International Corporation(DWIC), which has an extensive global trade and investment network.

Cotton Pulp ProductsGKD provides premium quality cotton pulp not only for banknotes and security papers, which are specialized products, but also for cellulose derivatives and regenerated cellulose fibers. GKD focuses on three main product categories, but also provides many other products.
Cotton pulp in our product range that we distribute to different industries is manufactured by the following key steps. 1) Dry cleaning of raw material 2) Cooking and Bleaching of cotton fibres 3) Refining 4) Forming into pulp sheets 5) Final Inspection and Packing in sheet or roll form. Our pulping process is continuous and automated using inline machines. All types of cotton pulp manufactured by our subsidiary are fully environment-friendly thanks to eco-friendly cotton fibers and the bleaching process. Therefore, we are confident that our pulp is completely free from GMO, Arsenic and Pesticid, and it obviously classified as so-called 'TCF', Totally Chlorine Free. The following presents an overview of the three main product categories.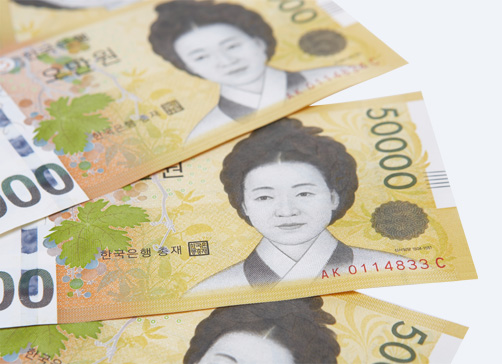 Banknote and security paper products
GKD specializes in manufacturing cotton pulp that is used in the production of banknote and security papers on the basis of the clients' requests according to their differing specifications for beating degree, folding endurance, brightness, fluorescence, ash, fiber, length, tensile breaking length, moisture, and so on. GKD uses comber noil and cotton linter as raw materials, and production is based on fresh clean processing technology that produces 100% chlorine free products in an eco-friendly environment that can be widely used without negative effects on the printability and anti-counterfeiting security. Cotton pulps for the production of banknote and security papers have been exported to the international market since the beginning of 2011. These pulps have been used as passport papers, banknote papers, and other security papers.
Banknote and security paper products
Viscosity
(cPs, 0.5% CED)
Brightness
(%)
Ash content
(%)
Freeness
(°SR)
Type
1
70 ↑
85 ↑
0.7 ↓
20 ↓
Sheet / Roll
2
45 ↑
84 ↑
0.7 ↓
20 ↓
Sheet / Roll
* In addition to the above specifications, GKD can supply particular products according to the client's requirements.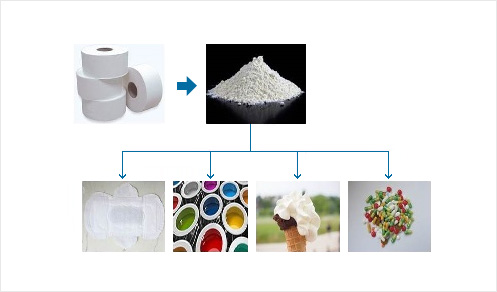 Cellulose derivatives products
GKD also produces a series of cotton pulps that are used for cellulose derivatives. For this, the finest raw materials are selected and collected. The cellulose derivatives can be applied to cellulose nitrates (gun powder, dynamite, etc.), cellulose ethers and esters (paint, lacquer, cosmetics, toothpaste, ice cream, emulsion, etc.), cellulose acetates (TAC, DAC), and so on.
Banknote and security paper products
Viscosity
(cPs, 0.5% CED)
Brightness
(%)
Ash content
(%)
Density
(g/cm3)
α-Cellulose
(%)
Type
150 ↑
75 ↑
0.3 ↓
0.5 - 0.6
99 ↑
Sheet / Roll
* The above specification is only suggestion. GKD can supply specific products according to the client's requirements.
Regenerated cellulose fiber products
The third key product that GKD supplies is regenerated cellulose fiber products. When the cotton pulp supplied by GKD is applied to these products, the fibril decreases and high strength increases in the regenerated cellulose fibers.
Regenerated cellulose fiber products
Viscosity
(cPs, 0.5% CED)
Brightness
(%)
Ash content
(%)
Density
(g/cm3)
α-Cellulose
(%)
Type
10 ↓
85 ↑
0.3 ↓
0.5 - 0.6
99 ↑
Sheet / Roll
* GKD can provide specific services and can satisfy different levels of product qualityaccording to the client's specifications.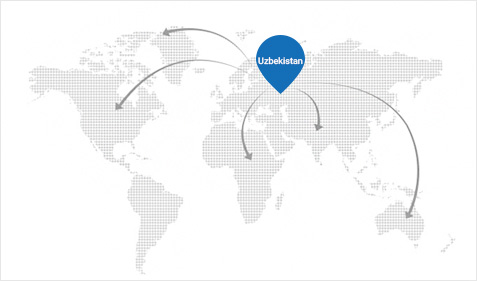 Market Driven Supports Becoming a GKD partner will help clients obtain the benefits of cost effectiveness and having a broad variety of optimal products within easy reach.
Geographical Proximity
Uzbekistan has a strategic location in the middle of the Eurasia continent and it can deliver products faster than other locations. Moreover, clients can also receive products from either KOMSCO or GKD, whichever is closer to their location, and this will reduce the transportation costs. By doing so, clients can take advantage of having another warehouse location without additional costs.
State-of-the-Art Technology
KOMSCO employs professional researchers and engineers who actively implement various technologies that have been, and continue to be, accumulated through the application of standards and criteria in every process. As a result of this relationship between KOMSCO and their affiliated companies, GKD can produce the best quality products according to the client's requirements.
Price Competitiveness
Recent investment in modern technologies including an integrated production line and further processing gives GKD one of the highest quality production capabilities. Because GKD can source its raw materials consistently with price stability from the Uzbekistan government under a long-term base strategic price, GKD's clients also receive the benefits of this long-term price stability and consistency.
Competent Global Network
Collaborating with Daewoo International Corporation, which has a significant global network with 66 local offices worldwide, GKD can assist every client request in real time and can provide various services with ease.